General Guest Information
Payment Information
Payment Schedule: We will send a payment reminder to you before each payment is due indicating the balance due. If you have authorized credit card payments, no statement will be sent in February.
| | | |
| --- | --- | --- |
| Payment | Due Date | Amount |
| 1st payment | Upon Registration | 1/3 |
| Second payment | February 1 | 1/3 |
| Balance | April 1 | 1/3 |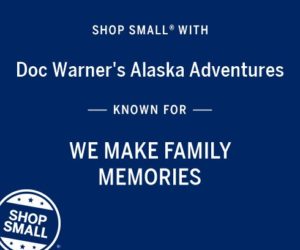 Payment Methods:
We accept cash, checks, Visa, Master Card, Discover, and American Express.
NSF Checks: Checks returned to us will be subject to a $20 NSF charge. Further payments will need to be made in secure funds (cash, money order, bank check, credit card or travelers check).
Credit Card Payments: If you would like us to automatically bill your credit card for remaining payments, please fill out the Authorization for Credit Card Payments form (pdf) and return it to us.
New Registrations between February 1 and April 1: If you register between February 1 and April 1, 1/2 of the total is due.
Cancellation Policy: Reservations may be canceled before May 1 without a cancellation fee. After May 1 a $500 cancellation fee may be assessed.
Broken/Lost Equipment Policy: You are responsible to pay for broken or lost equipment.
Please Return the Following Forms
Guest Info Form: In order for us to be fully prepared for your visit, please take a few minutes and submit this online form. With this information, we will be ready to serve you to the best of our ability.
Release and Indemnification: A new Release and Indemnification Form is required each year. Please fill out this form and return it to us.
Authorization to Charge Credit Card for Balance of Payments (PDF): If you want us to bill the balance of your account to your credit card, please fill out, sign and return this form.
What Doc Provides
Download a printable version of this list
Doc provides most of what you need for your trip. This list indicates what Doc provides and what is available for purchase.
Available at Doc Warner's
Doc Warner's seeks to make each guest as comfortable as possible with pleasant surroundings and all the basic necessities for a great fishing adventure. The list below identifies some of the amenities at Doc's. Click here for a printable version.
Trading Post: Our "general store" is a place to purchase additional tackle, clothing, souvenirs and sundries.
Coin-operated Laundry: Purchase quarters, detergent and dryer sheets in the trading post.
Drying Room: Next to the generators is a drying room. This room provides a constant source of warm, breezy air which is very effective at drying wet rain gear and warming up.
Vending Machine: Soda can be purchased from the vending machine. Water, candy and gum are available inside the Trading Post.
GPS/Fish Finders: GPS/Fish Finders are located on every boat. If you'd like to bring your own, let us know and we can load the waypoints on it for you.
Extra Bedding: Additional pillows and blankets are available upon request.
Midweek Towel Exchange: Towels are exchanged on Wednesday.
Gazebo/Fire Pit: Enjoy relaxing by the fireplace retelling your catch of the day stories. There's plenty of firewood. Please enjoy yourself and get to know your new friends.
Tackle
Doc provides bait tackle as part of your fishing package. This includes, poles, line, reels, leader, weights, hooks and bait.
Artificial lures, flashers, squid (hoochies), grubs, jig heads, etc. are available for purchase in the store. We only stock what works in our area. Our pricing is compatible with the lower 48.
Boats
The calm, protected waters provide a safe place to fish from one of our 17-foot or 18-foot, specially designed fishing boats.
Fishing License
Doc provides your general fishing license as part of your fishing package. Generally, this is a 7-day, non-resident license. Licenses are issued upon your arrival. King stamps are automatically added to early season trips. Guests arriving later in the year may purchase a king stamp at the lodge.
Spin Casting
If you enjoy the excitement of catching salmon and dolly varden on spinning gear, Doc's has rods and spin casting reels available for use. We recommend using a 7/8 oz pixie, which is available for purchase in the store. There is no charge for the rod and reel.
The same rod can be used for catching bait from the dock. Purchase a herring jig (sabiki rig) from the store and catch your own fresh bait.
What to Bring
Download a printable version of this list
Doc Warner's provides much of what you need for your trip. In fact, personal clothing is all you need to bring. The list below indicates items you may want to bring.
Personal Item List
Packing too much is a common occurrence for our guests. Excess baggage charges can be eliminated if you will pack into a single carryon. Your fish will be packed into boxes which you can check on your return. Click here for a video on how to pack your suitcase.
The following list will help you know what and how much to pack.
3 Changes of Clothes (coin-op laundry available)
*Shirts, sweatshirts, vest (layering will keep you the warmest)
Jeans
*Jacket (medium weight)
Underclothing
Toiletries (shampoo & soap are provided)
Small first aid kit
Fly fishing equipment if desired
**Good rain gear and boots
Thermals if you get cold easily
Socks
Medicines
Chargers for electronics
*Waterproof gloves
*Ball cap or *beanie
Sneakers
Sunglasses
*Sunscreen
*Lip balm
*Can be purchased at the lodge
**Can be rented at the lodge
Cell Phones
Between the lodge and your home: The best way to communicate between your home and the lodge is via your own cell phone. AT&T, Verizon and other providers work in most areas. Cell service is intermittent because of our remote location.
Between your boat and the lodge: Texting is the best way to communicate between your boat and the lodge. Texts are often delayed a few minutes and pictures an hour or more.
Fly Fishing Gear
Doc Warner's does not provide fly fishing gear. If you want to bring your own, we recommend the following for both fresh water and salt water fly fishing:
Rod: 7-10 weight
Reel High capacity 8.5 – 9.0
Backing: 30 pound ultra thin
Line: Taper floating and monoclear saltwater or freshwater, or sink tip saltwater line.
Leader & Tippet: Triangle taper fluorocarbin leader, tipped in 3X-0X
Flies: Alevin, Blue Smolt, White Wooly Bugger, Egg Sucking Leaches, Flash Fly, Hot Pink Sparkle Shrimp, Chartreuse Everglow Fly, Gold Comet, Lefty's Deceiver, Tarpon Fly, Clouser Minnow, Skyomish Sunrise. Doc's has a limited supply of flies at the store.
Travel to/from Doc Warner's and Your Home
Commercial Travel: You are responsible for making your own commercial travel arrangements between your home and Juneau. Once the flights become available, book early as they fill up quickly. The only commercial carrier that goes to Juneau is Alaska Airlines. If you are making your own reservations or using a travel agency, please follow these guidelines for arriving and departing Juneau:
Juneau Arrival: No later than Sunday at 2:00 pm.
Juneau Departure: No earlier than Saturday at 1:00 pm.
Please be sure to schedule your commercial flight reservations following the guidelines above. The Juneau bus and boat will leave on schedule.
Luggage: We recommend you limit your incoming luggage to one checked piece and one carry-on. If you are bringing your own fishing poles and are in a group, tape all the poles together so they only count as a single piece of luggage. Limiting your baggage coming in will leave you more room to take fish home as checked luggage. Last year we were able to take one carry on and check two pieces of luggage each on the return trip. The maximum weight of a piece of luggage is 50 pounds. Airline regulations are changing in what charges apply to baggage. Some only charge for more than 2 pieces of luggage; other will charge for more than 1 piece; and still others are charging for every piece. Contact your carrier(s) before travel to ascertain their current policy. Remember, these charges are assessed by each carrier. So, trips which included multiple airlines may also incur multiple charges.
** Remember to conserve weight and space on your flight to Juneau. You will have fish to check as luggage on your flight home.
Guns – Doc Warner's does not recommend bringing firearms.
Flammable – No flammable articles of any kind are allowed. This includes propane cylinders. Please do not bring anything that requires propane or white gas.
Transportation between Juneau and Doc Warner's: Doc Warner's arranges transportation for our guests between Juneau and the lodge. Depending on the size of the group, we will either use a chartered catamaran (the preferred method), or we will arrange air transportation (only for very small groups).
Bus/Boat Combination: If you are scheduled to travel by boat, a member of our staff will meet you in the baggage claim area at the Juneau airport. Please check in with them by 2:30. They will be holding a sign identifying Doc Warner's. The bus departs at 3:30 and will take you and your bags to Auke Bay where you will board the large boat. The boat trip is about 2 hours. During this time, a staff member will issue your fishing license and answer questions. The boat will bring you to our dock at Doc Warner's. Your return to Juneau at the end of the week will be just the reverse. The bus has a passenger list so individual tickets are not required.
Housing in Juneau (if needed): If you want to plan on sightseeing in Juneau, we recommend you do so before coming to Doc Warner's to avoid having to arrange for overnight storage of frozen fish.
Shipping Fish Home: Included in your Doc Warner's reservation are two 50-pound styrofoam fish boxes for each guest. Additional boxes are available for $25. Your fish will be vacuum sealed, frozen, put into your box at Doc Warner's each night. The fish boxes can be shipped on the airplane as checked luggage. Your fish will stay frozen for about 24 hours in the fish boxes. If your trip home is longer that 12 hours extra care may be required.
Emergency Contacts: Lodge phone (907) 723-6000.
Miscellaneous
Home Campfires: You may host a group in your home and invite Doc and/or other staff members to present a video and answer questions. These home campfires are available in the Utah/Idaho area upon request.
Fish Processing: Doc Warner's dock staff will fillet, vacuum seal and freeze your fish in box so they will be ready for you to take home as checked luggage.
Tipping: Guest tips are generally an average of 2% to 5% of the trip cost per guest. A tip box will be made available by our trading post on Friday evening and Saturday morning. Tips are divided equally among our staff.
If You Have Additional Questions: Please feel free to contact us anytime.