In our previous post we addressed some concerns our first time guests have with driving their own fishing boat. Today, we explain why Doc Warner's has chosen to use a self-guided fishing system and how we work to enhance that experience.
We're here for you!
On top of all the teaching we do prior to sending you out, we also use what we call safety boats. These boats roam the waters around the lodge, checking on each of the guest boats to make sure everything is going smoothly. Those driving the safety boats are available to answer questions and give suggestions on how to improve fishing success. By the end of the second or third day, the safety boats transition into safety boats. At this point, we're confident you will be so comfortable with the fishing process that you won't need the help of the safety boats.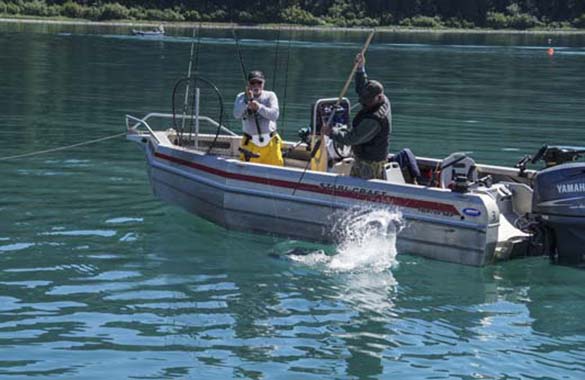 In the evenings after dinner, we provide a "fish chat". During the fish chat, our staff provides additional information about each of the fish. Additionally, each guest gets an opportunity to share the details of their day: what was and wasn't working, good spots for fishing, etc.
Our method
We are constantly refining our self-guided process, which helps our guests be very successful in catching fish.
There are many reasons why we at Doc Warner's use a self-guided boating/fishing system. First of all, we want you to become the master of your own adventure; this way, your excursion becomes a do-it-yourself project. Secondly, we do not want to inhibit your experience in any way. As the master of your boat, you and your party can fish as long as you'd like between the hours of 5:30 AM and 8:00 PM (depending on daylight); you are not tied to the schedule of another fisherman or guide. You can even choose to stop fishing and simply enjoy the scenery.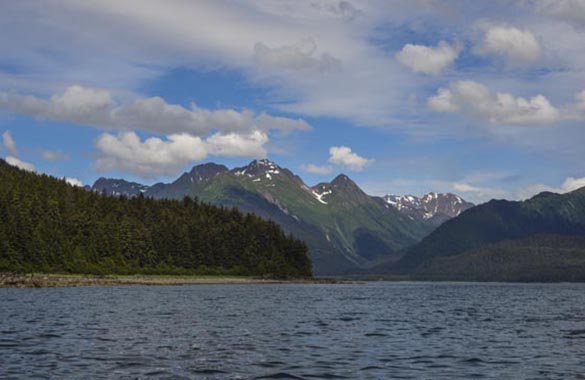 Time spent fishing is the primary determinant for size of fish caught: the longer you spend out fishing, the better your chances are for catching a large fish. Thirdly, this method allows us to keep our prices low. Consider the cost of having a charter captain for each boat. By using our safety boats, we can efficiently watch over multiple fishing boats at one time (1 safety boat for every 6-12 fishing boats).
It doesn't take very long before you feel comfortable guiding your own boat. At that point this adventure truly becomes yours – you can do what you want when you want it and just enjoy your vacation. Just think about the sense of pride you'll feel with this kind of autonomy.  Many times we've heard a guest at the end of the week make the comment: "I can't believe I was paying a charter to do this before!" After your vacation to Doc Warner's, we are confident you'll never fish the same again.