RECIPE INGREDIENTS
2 4oz salmon filet
1 apple, cored and sliced
Clean whole spinach leaves
Fresh tomato slices
Ciabatta or Brioche bun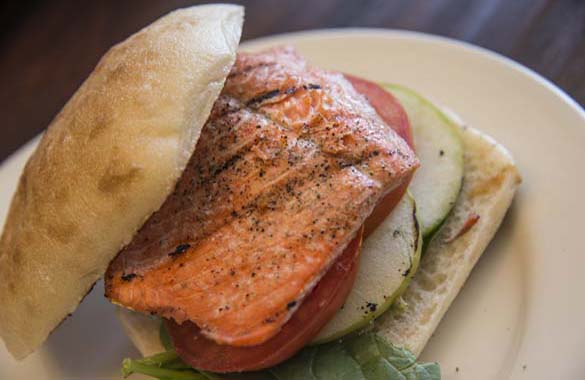 VINAIGRETTE INGREDIENTS
½ cup cider vinegar
2 TBS Dijon mustard
¼ honey
1 ½ tsp cracked black pepper
3 strips bacon-very crispy
RECIPE INSTRUCTIONS
Season the salmon, and then grill until medium-rare/medium. Grill the apple slices – they don't need to be cooked all the way through, just enough to get a nice grill mark on them, and yet still be crispy.
DRESSING INSTRUCTIONS
Combine all ingredients into a blender and blend until smooth. If needed, add a little salt to the dressing.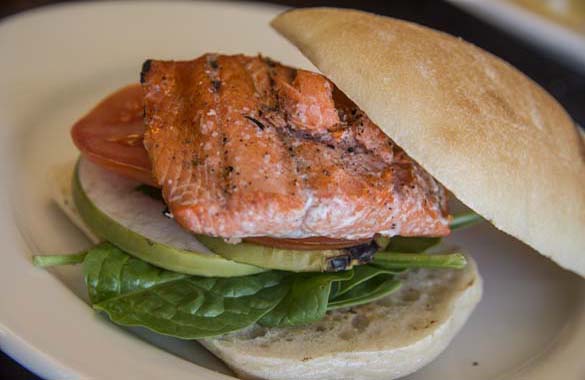 TO ASSEMBLE
Toss the spinach with a little of the dressing; season if needed. Place tomato, apple slices, and salmon on bottom bun, add the dressed spinach on top, place the top bun on, and enjoy!