Self-guided fishing is one thing that makes Doc Warner's unique. Initially, this can be intimidating, and many guests ask us, "Well, don't I need a guide to help me catch these monster fish?" Our response: "Absolutely not!" With a little bit of training, you can handle the boat and fishing all on your own. Still, we understand that, as our guest, you may have some concerns. In our first, of two, posts about self-guided fishing, we'd like to address some of the more common concerns we here from first time guests.
Concerns
Driving a Boat
Do you know how to drive a car? If so, you're set! Driving a boat is like driving a car in a parking lot with very few obstacles. It's a simple process and we will show you how it's done.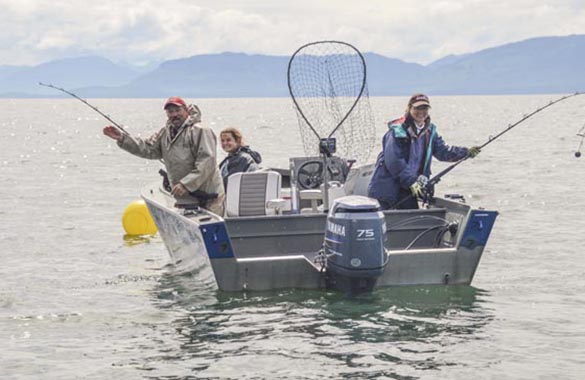 Knowing Where to Find Fish
From vast experience, we know the best places to experience successful fishing. We'll share with you our secrets and coach you on how to get to prime locations.  Each boat is outfitted with a GPS and pre-programmed waypoints to find your perfect spot.
Knowing Which Tools to Use
We provide you with all the tools (poles, bait, nets, etc.) you will need to catch fish. We can also coach you on how to use each.
Baiting a Hook and Tying a Fishing Knot
These are two simple processes that, once you've practiced a few times, you'll wonder why you ever doubted yourself. At the lodge, we teach you the best techniques for catching fish.  Even if you've been before, be sure to attend fish chat so you'll know what's been working this season.
It may sound like a lot of information, but it only takes a little bit of experience and we will be there to help you gain that experience.
Other Concerns
Are there other concerns we are missing? What were your biggest concerns about guiding your own boat? Please comment below and we will address them.
Next Week
In our next post, we will talk more in depth about the ways Doc Warner's uses the self-guided approach to give you the best fishing experience possible.