RECIPE INGREDIENTS
4 6oz halibut filet
1 Potato
SALAD INGREDIENTS
5 cherry tomato-sliced in half
½ English cucumber-medium dice-remove seeds
1 oz fresh mint-chopped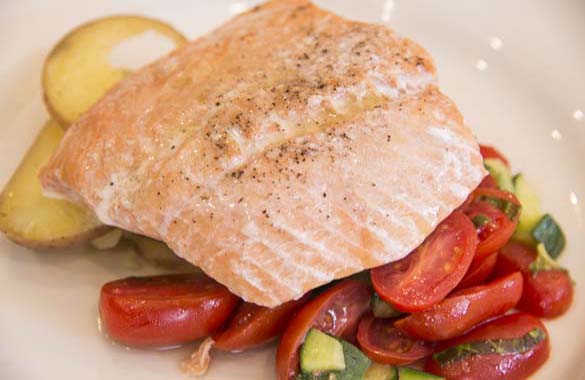 CITRUS DRESSING INGREDIENTS
3 TBS Lemon juice
3 TBS Orange juice
1 TBS lime juice
½ cup + 2 TBS olive oil-not extra virgin
Kosher salt and fresh ground black pepper
SALAD INSTRUCTIONS
Combine juices. Whilst constantly whisking, slowly drizzle in oil until dressing is emulsified. Season to taste.
SALMON INSTRUCTIONS
Quarter potato. Boil until soft, but not falling apart.
Toss with a little fine extra virgin olive oil, salt and pepper to taste
Season salmon. Grill until medium rare.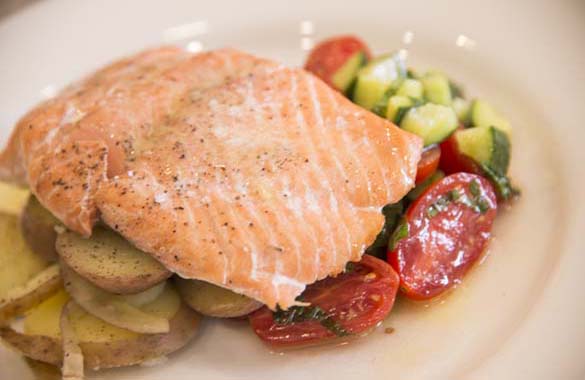 TO PLATE
Toss tomato, cucumber, mint, salt and pepper, and small amount of salad dressing.
Place onto center of the plate. Place potato, tightly next to salad. Lean salmon against salad and potato. Drizzle a small amount of the dressing on salmon. Serve.